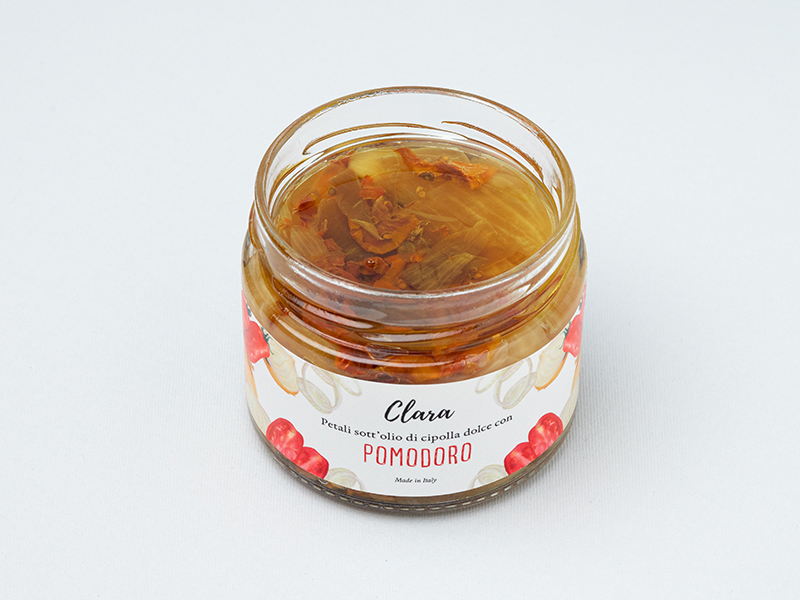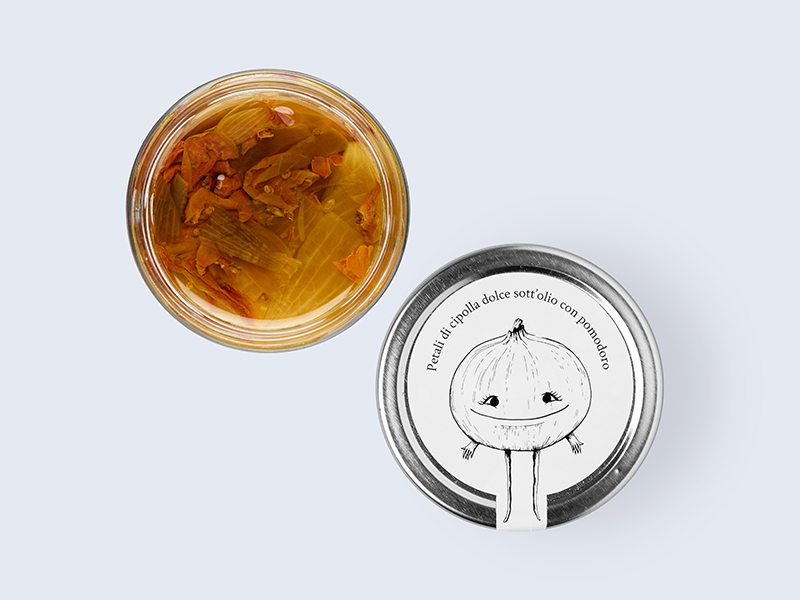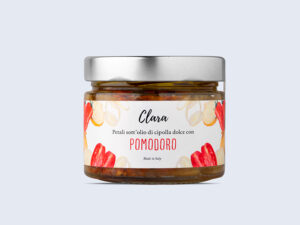 Clara sweet onion petals in oil with tomato
Petals in oil with tomato lead to discover aromatic and delicate flavours
This version of Clara will be your ally on hot summer days. The tomatoes bestow a fresh and slightly acidic flavour to Clara. Ideal for those who want to impress with aromatic flavours and traditional combinations.
The 245 g glass jars (drained 190 g), must be stored in a cool, dry place, away from light and heat sources. Once opened store in the refrigerator and consume the product within a month.
Ingredients
Onions, high oleic sunflower oil, extra virgin olive oil, tomatoes, wine vinegar (sulphites), sugar, salt.
Average nutritional values (per 100 g drained product)
Energy value: 629 Kj – 150 Kcal
Fats of which saturated fatty acids: 8.56 g – 1.05 g
Carbohydrates of which sugars: 15.87 g – 10.63 g
Fibre: 2.86 g
Protein: 2.42 g
Salt: 1.62 g
Usage suggestions
Sweet onion petals in oil with tomatoes on a slice of bread, in fresh salads or in tasty hamburgers will amaze you. Also try them to season pasta or cold rice.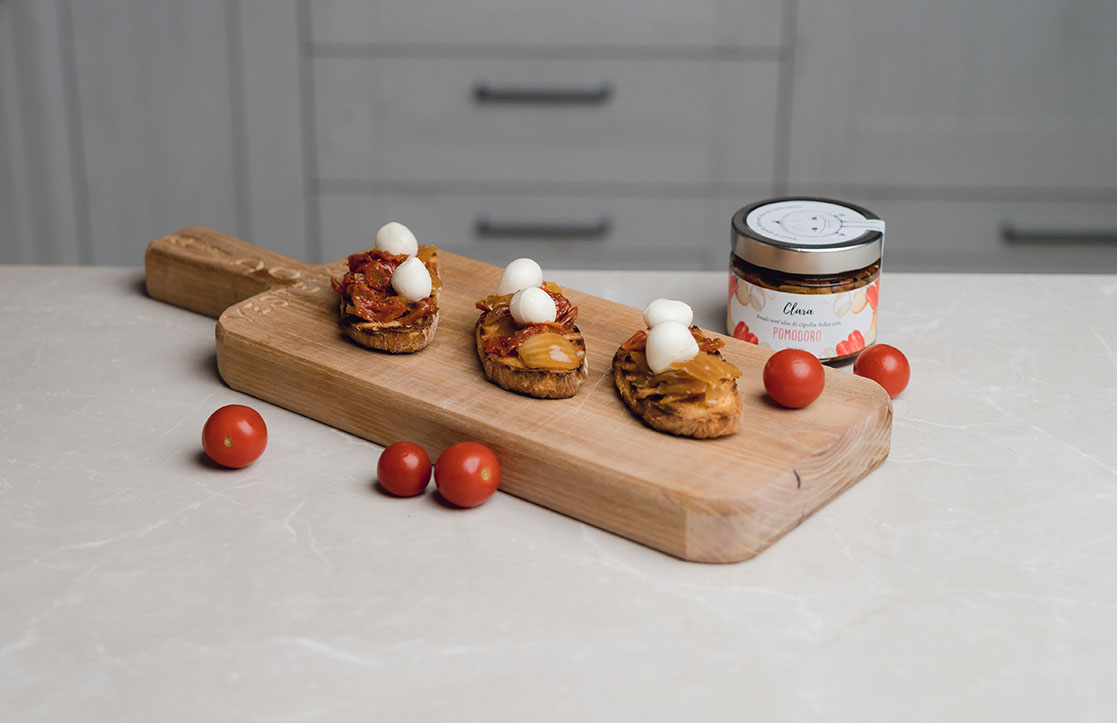 Complete your aperitif
Discover the surprising and unique taste of artisan products based on Clara sweet onion. Enjoy a delicious aperitif: tickle your palate and amaze your guests.
All products