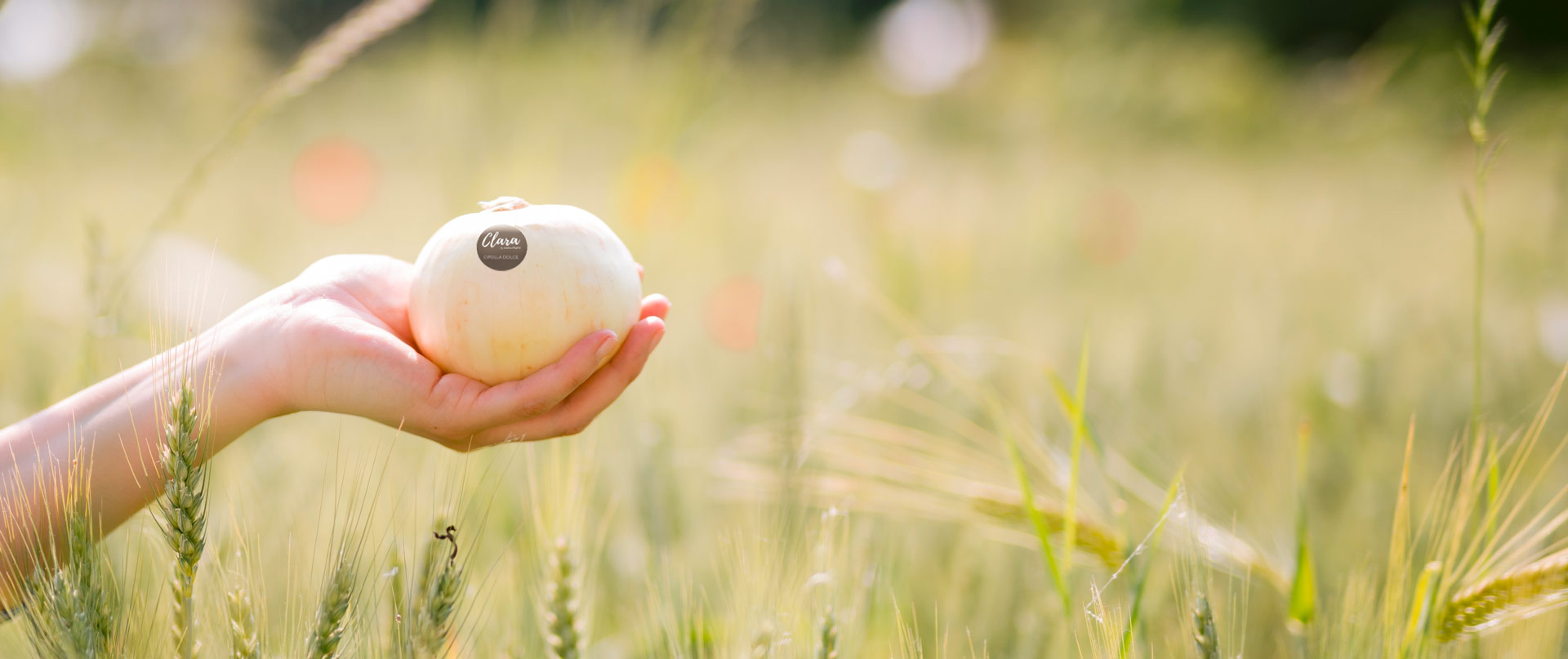 Clara, the versatile sweet onion that is kiss-proof
Easy to digest and very versatile in the kitchen, Clara is a sweet onion by Andrea Plafoni, perfect to enjoy on its own or as the main ingredient in our line of artisan products. Thanks to its special qualities, Clara is bad breath-free and kiss-proof!
DISCOVER
Clara is a line of unique and original sweet onion products. Handcrafted in Italy.
Prepared with love, designed with creativity. The products of the Clara line are handcrafted in Italy, by the hands of those who love the land. Amaze your palate with the unique, delicious and surprising flavour of sweet onion: a healthy, natural, fresh, delicate product that leaves no aftertaste or bad breath.
Products
Amaze your guests with a unique and original aperitif
A selection of Made in Italy products for an aperitif paired with sweet onions. Amaze your guests or pamper yourself by indulging in a bit of gluttony.
FOR THE APERITIF