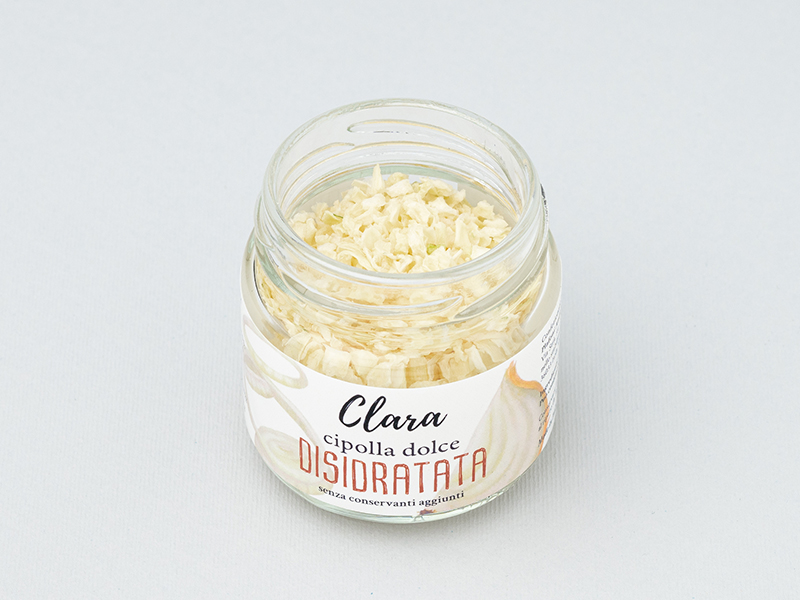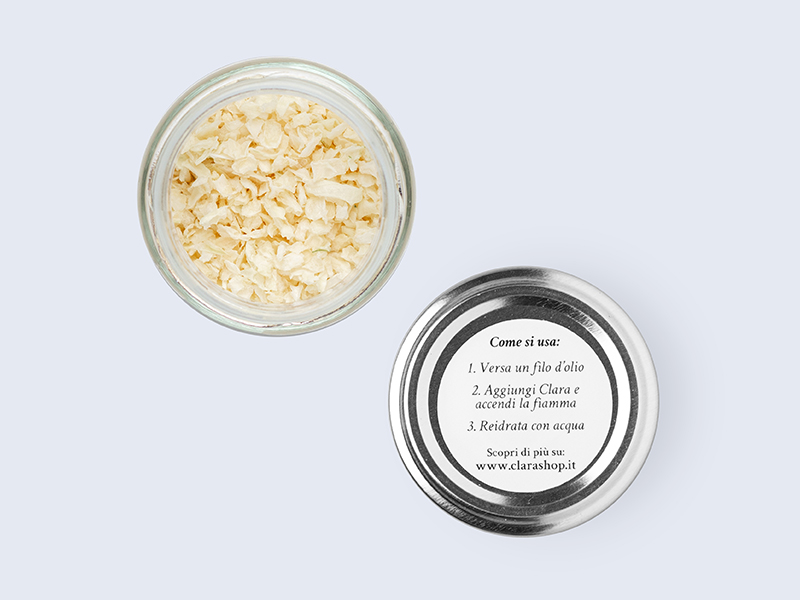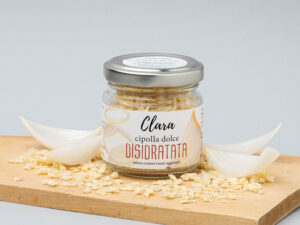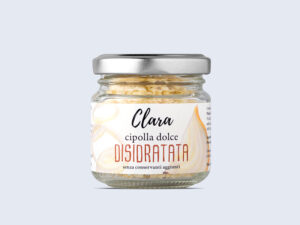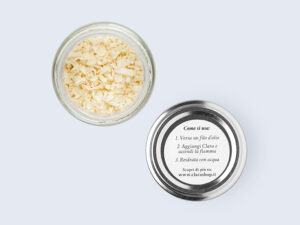 Dehydrated sweet onion
Dehydrated diced sweet onion is a great alternative to fresh onion in cuisine preparation
Clara, in this new version, undergoes a cold dehydration process that preserves its fragrance, flavour and colour unaltered. During processing we do not add additives or preservatives. Our dehydrated Clara sweet onion is 100% natural. It is simple to use and can be used in cuisine as an alternative to fresh onions.
18 g of dehydrated onion is equivalent to about 180 g of fresh onion.
How to use it:
In a frying pan, add a drizzle of oil;
Pour in the contents of the jar;
Add water a little at a time until the onion will be re-rehydrated
 Add it to your dishes and enjoy!
The 18 g glass jars must be stored in a cool, dry place, away from light and heat sources.
Ingredients
100% Onions
Average nutritional values (per 100 g of product)
Energy value: 1517 Kj – 359 Kcal
Fats of which saturated fatty acids: 1.2 g – 0.00 g
Carbohydrates of which sugars: 69 g – 68 g
Fibre: 12 g
Protein: 12 g
Salt: 0.3 g
Usage suggestions
Dehydrated sweet onion can be used to flavour pasta, as a base for a "soffritto", sauté, or as a natural seasoning agent when the fresh product is not available. Try it also in omelettes or to flavour bread or hamburgers.