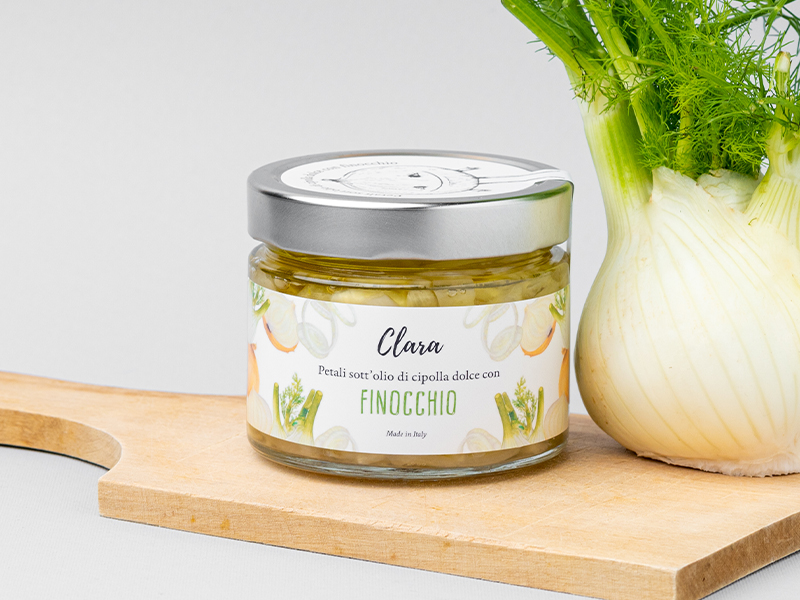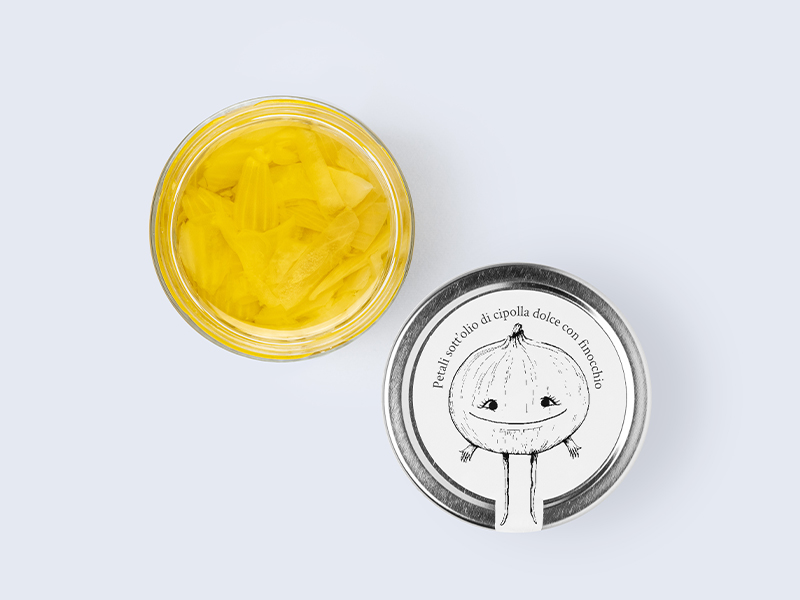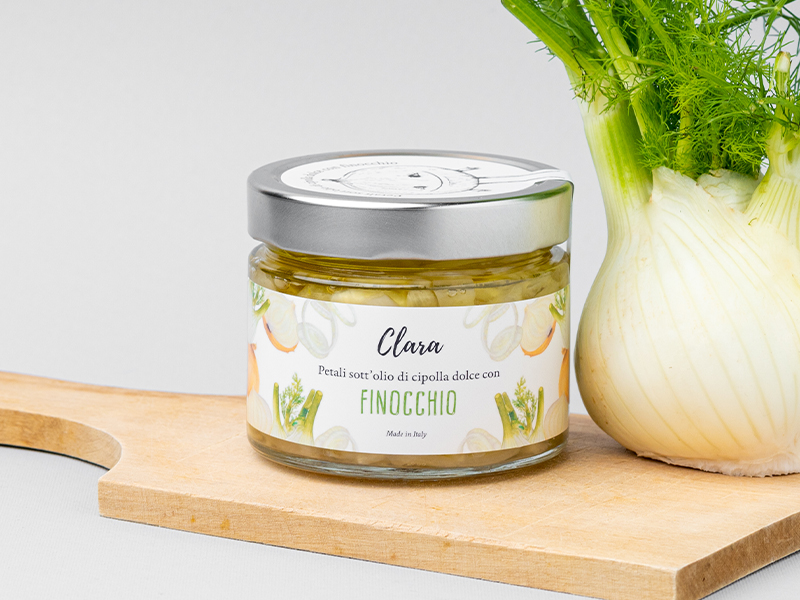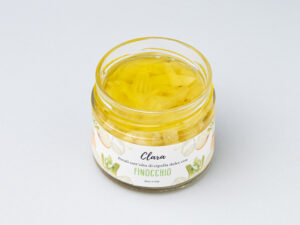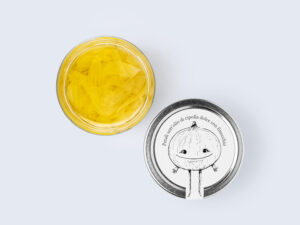 Clara sweet onion petals in oil with fennel
The unmistakable aroma of fennel and the unique taste of Clara are combined in a fresh and delicate flavour.
The characteristic aniseed note of fennel enhances Clara's sweetness, leaving a pleasant, fragrant taste on the palate. These sweet onion petals in oil with fennel are ideal for those who like light and elegant combinations.
The 245 g glass jars (drained 190 g), must be stored in a cool, dry place, away from light and heat sources. Once opened store in the refrigerator and consume the product within a month.
Ingredients
Onions, fennel, high oleic sunflower oil, extra virgin olive oil, wine vinegar (sulphites), sugar, salt.
Average nutritional values (per 100 g drained product)
Energy value: 676 Kj – 161 Kcal
Fats of which saturated fatty acids: 13.92 g – 1.65 g
Carbohydrates of which sugars: 8.20 g – 6.14 g
Fibre: 1.70 g
Protein: 0.82 g
Salt: 2.41 g
Out of stock
Usage suggestions
Sweet onion petals in oil with fennel are great when paired with white meats, cheeses or cured meats. Try them also on a base of "bresaola", they will amaze you!
Complete your aperitif
Discover the surprising and unique taste of artisan products based on Clara sweet onion. Enjoy a delicious aperitif: tickle your palate and amaze your guests.
All products